Borneo artifact is an online Asian antique gallery in Borneo, Asia. We started Borneo artifact 25 years ago. Source the best selections of Borneo tribal arts, artifacts and antiques. Ornaments in Asian antique gallery are collected for its special features and cultural value.
Thus, these ornaments are of exceptional quality and value.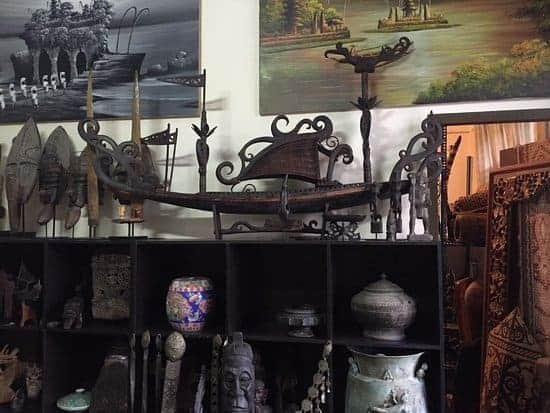 Asian antique gallery take very
careful findings from the best sources
.
In order to be able to get in touch with these collections.
O
ur ornaments and tribal arts are presented
worldwide through exhibitions.
Tribal arts and antiques of our gallery are carefully picked
. Selected and divided in to 29 categories. Enjoy browsing Asian antiques ornaments.
We would like to thank collectors, architects, diplomats, designers, galleries and artist for co-operating with us. As well as,
businessmen, hoteliers,
resort management, consultants, companies and professionals. Not to forget,
inspired home makers, boutiques and fashion houses
who have been enthusiasts in the quest.
Hence, collectors had collected A
sian antique gallery
signature collections.
Apart, we welcome viewers to visit our online gallery. You will get to learn the culture and tradition of these unique tribes of Asia. Each ornaments have a unique story and historical explanations. However, if you have the chance to visit Borneo, make an appointment for physical gallery visits. This is a very special and unique attractions of Kuching.
Artifacts are essential idea for interior and exterior decorations. Homes, offices, restaurants, bars and cafes are using our ornaments for decorations. For interior, porcelain, carvings, panels and small statues gives a traditional atmosphere. However, for exterior, bigger ornaments such as door panels, big wooden shields and statues brings an important role in enhancing the landscape. These carvings are made of world hardest wood, the Iron wood or belian wood. They can withstand heavy weather and last for ages.
Do you know about head hunters? Dayak is one of the well known natives here. Many years back, they live in the jungle or up on a tree. They stay in long houses and live in groups. Apart, Dayak fight against other groups in the other longhouses. Furthermore, they conquer land and also very brave warriors. Dayak head hunt and keep their enemy's head. Their bravery decide who to be the chief of the longhouse. Thus, Dayak women choose their husband by the number of head hunting trophies. Subsequently, they produces artworks and practices one of the most natural living in the jungle.
Please visit Asian antique gallery for unique ornaments. Hence, enjoy learning about the culture and tradition of Asia.
Please Whatsapp, Call or email for our address before visiting our Gallery.